Undersink RO Filter System Standard Features
All Undersink RO systems come standard with the following
Metal Ballvalve feed water connection
Drain Connection Clamp, for 1/4 tube, fits 1-1/2" drain pipe
Chrome Long Reach Non-airgap Faucet and
4.0 Gallon Plastic Tank
Option: Ultraviolet Stage
Point-of-Use sterilizer for PureWaterMachines 
Ultraviolet (UV) light kills 99.9% of harmful bacteria (see table) in Point-Of-Use (POU) filter systems and is FDA approved for disinfecting filtered water. This UV stage may be used as the last stage on POU filter systems for well water, or in towns and villages that have uncertain chlorination.
Housed in a stainless steel tube, the replaceable UV lamp stays on continuously and has a 9000 hour life (over 1 year). Water flows around the lamp and is irradiated by the ultraviolet light, killing the bacteria. Water flow is restricted to 2 GPM to allow time for the UV light to be effective. The lamp slides into a quartz tube which is sealed from the water, making it easy to replace the lamp. A blue color shows through the plastic flow fittings when the lamp is operating. Powered by a 14-watt transformer for standard 110-volt outlet, this UV stage is also available to add-on to existing systems. Replacement lamps are available separately.
Ordering Information

Part No.
PureWaterMachine with UV stage
add/UV
Stand Alone UV Sterilizer
UV-4016
UV replacement lamp only
UV-4023
Note: Most models can be fitted with a UV stage
UV energy at 254 nm to kill 99.9%
of various microorganisms
Bacillus anthracis
8700
Clostridium tetani
22000
Corynebacterium diptheriae
6500
Escherichia coli
7000
Legionella bozemanii
3500
Legionella dumoffii
5500
Legionella gormanii
4900
Legionella micdadei
3100
Legionella pneumophilia
3800
Leptospira interrogans
6000
Mycobacterium tuberculosis
10000
Salmonella enteritidis
7600
Salmonella paralyphi
6100
Salmonella typhimurium
15200
Salmonella typhosa
6000
Shigella dysenteriae
4200
Shigella flexneri
3400
Staphylococcus epidermidis
5800
Staphylococcus aureus
7000
Streptococcus faecalis
10000
Streptococcus lactis
8800
Viridans streptococci
3800
Vibrio cholerae
6500
Bacteriophage (E. coli.)
6600
Hepatitis virus
8000
Influenza virus
6600
Poliovirus (Poliomyelitis)
21000
Rotavirus
24000
Options: Metal 4.0 Gallon Tank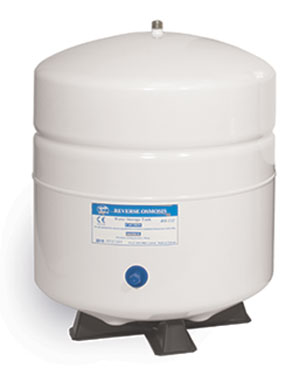 Metal 4.0 Gallon Tank
Replaces plastic tank
add /MT to part number
Long-Reach Airgap Faucet
Replaces standard faucet
Comes with extra 3/8 tubing and 3/8 drain saddle.
add /AG to part number
Designer Faucet
Replaces standard faucet.
Mention faucet color/style choice at order.
See options available here
Options: Connection Hardware
3/8″ Feed Water Adapter
3/8″ Feed Water Adapter works with existing metal ball valve. Replaces standard adapter.
add /3/8FWA to part number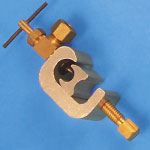 Self piercing Saddle Valve
Self piercing Saddle Valve replaces 1/2″ feed water adapter and ball valve – for connecting directly to copper tubing or pipes.
add /SV to part number
John Guest Convertible Feed Water Adapter
1/2″ –3/8″ convertible John Guest angle-stop adapter with built in 1/4″ valve. Replaces standard 1/2″ adapter and metal ballvalve.  Works with angle-stop valves that have 1/2″ or 3/8″ faucet connections.
consult factory